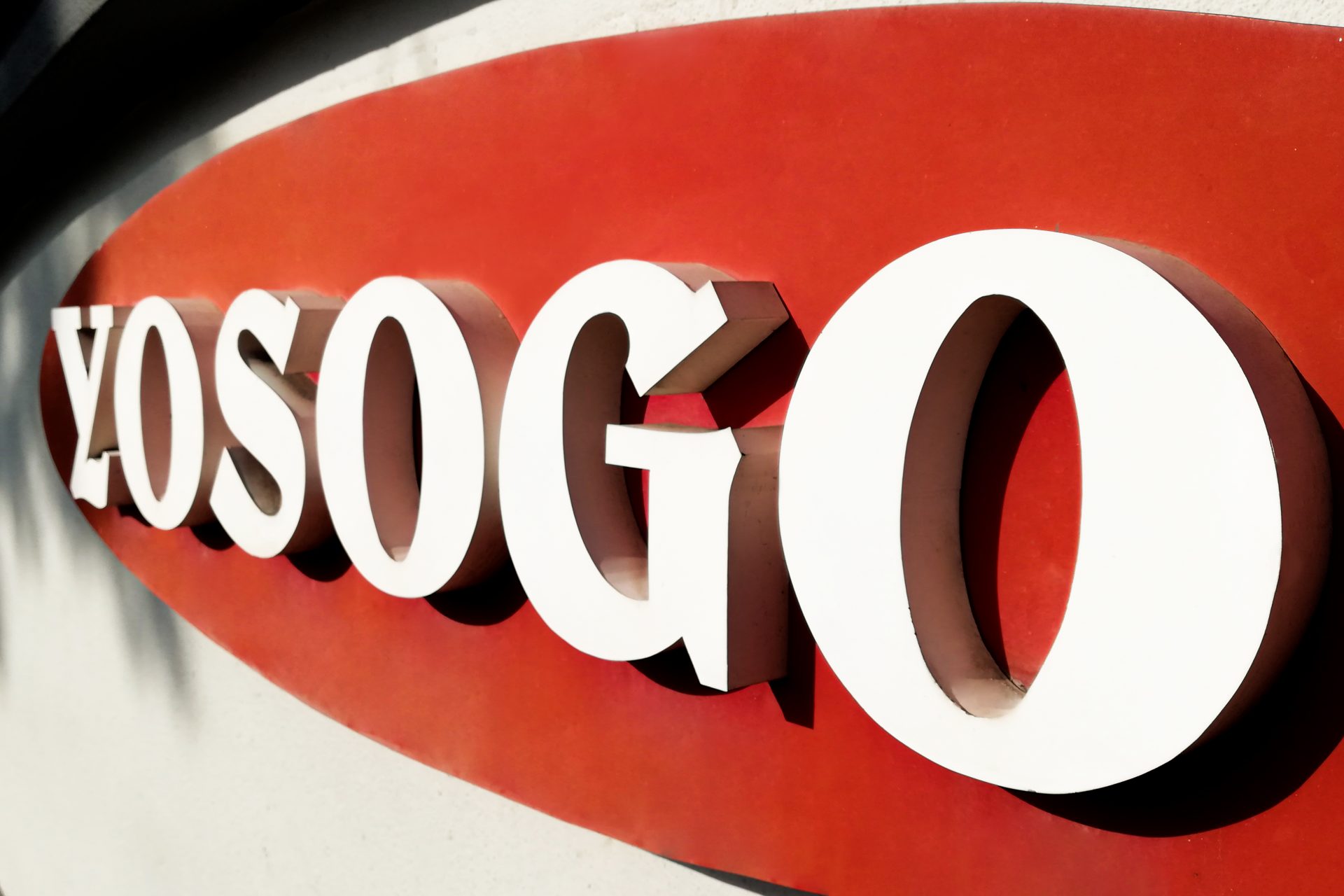 YOSOGO WRITING INSTRUMENT SDN.BHD.
is headquartered in PENANG, Malaysia.
YOSOGO Writing Instrument Sdn. Bhd. or in short "YOSOGO" was established in the year 1989 and today, we have grown steadily to become one of the leading stationery manufacturers in Malaysia. With approximately 100 employees and land area of 48,000 sqf, YOSOGO is one of the biggest stationery company investing in machineries and equipment in Malaysia.
Gaining from years of experience, R&D and success, not only have we built a formidable reputation in Malaysia for producing famous brands of stationery items, our OEM (Original Equipment Manufacturers) and custom-made products are exported to over 50 countries.
OUR VISION

"A YOSOGO ON EVERY
DESK AND IN EVERY HOME. "
OUR MISSION

" TO CREATE HIGH QUALITY STATIONERIES AT AFFORTABLE PRICE. "
OUR WORLD PRESENCE
exporting to more than 60 countries and still counting
1989 – Our Humble Beginning

Yosogo Writing Instrument was founded by the two brothers Mr Teh Aik Chai and Mr Teh Eik Kee. They began to manufacture ball pens and markers in a small scale in Sungai Puyu, Butterworth with a floor area of about 2,600 sqf. There were only 7 workers including the directors. The ball pens were named "JOTJOYS" and the markers, "BEN HILL".  Back then, we have one Swiss-made ball pen refill and assembling the machine. The ball pen tips were from Switzerland, the inks are from Germany.  As for markers, the inks and the reservoir are from Germany and the nibs are from Japan. We also manufactured letter opener pens for hotels and the name of hotels were printed exclusively for them.  We supplied to more than 70% of hotels in Malaysia and Singapore.
1990
We acquired two units of German Injection Machines and made moulds to plastic inject our very first marker pens under the brand name "YOSOGO". We were one of the first two manufacturers in Malaysia who produced both permanent and whiteboard markers using alcohol-based ink unlike some markers in the market with xylene-based ink which is toxic and hazardous to health.
1991
Encouraged by Malaysian government to do exports, we started to attend exhibitions around the world to promote Malaysian made quality products. This resulted in our expansion and moved to a bigger premise with a floor area of 7,200 sqf in Jalan Permatang Pauh, Butterworth.   At the same year, we acquired another German Injection Machine.
1994
We acquired another two injection machines from Taiwan to fulfil other plastic made products such as tape dispensers, lineal rules/rulers, colouring palettes, dry-wipe erasers, paper clip holders and French Curves, amongst others. We acquired another 7,200 sqf and expanded our floor area to 14,400sqf in order to cater to our expansion in production.
1998
As export orders increased, our stock inventory also increased in tandem. We further leased 4 more adjacent units and the floor area increased to 28,800 sqf. By then, we have over 50 workers with us.
2000
Our business further grew and we needed additional space for storage thus by then, the total floor area has expanded to 33,000 sqf.
2002
We started a new production line for the presentation board.
2004
We finally have our own factory in Mak Mandin Industrial Estate, Butterwoth, Penang, with a land area of 48,000 sqf where we are able to integrate manufacturing processes more efficiently.
2013
Obtained 5S Standard certified by MPC (Malaysian Productivity Corporation).
2015
We went through some extreme changes in order to obtain BSCI Accreditation.
2019
In the process of achieving ISO9001-2015 Standard